nedostajalo mi je ovo mesto. bila sam negde drugde. i fizički i na sve druge načine. neka mesta su me radovala, a neka bolela. život je  rolerkoster. gore, dole, sporo, brzo, suludo…volela bih da smo svi zdravi, dobri, ispunjeni i radosni. ali, nismo…
kada više ne mogu, kada sam poluprazna, a ne polupuna čaša moram da dopustim da me lepota pronađe. to je moj kiseonik. moj način opstanka. i ostanka.
sećaš se onog prošlogodišnjeg spota solange za pesmu "cranes in the sky"? na samom početku ona nosi tu famoznu ružičastu jaknu.
pogledaj:
ta jakna, pulover ili štagodveć napravljena je od memorijske pene. pene koja pamti pokrete tela koje je nosi. umetničko je delo berlinske multidisciplinarne dizajnerke nadine goepfert.  ovo je njen site: nadinegoepfert.com
svi njeni komadi su konceptualni. fluidni.  egzistiraju na tankoj granici između odevnog predmeta i skulpture. nadin kaže da je apsurdno da se danas telo više prilagođava odeći, nego odeća telu. njeni komadi od memorijske pene pamte govor tela, telo ih preoblikuje… materijal koji nas se seća. koji zna ko smo ispod njega. istovremeno taj materijal utiče na telo, na pokrete i ponašanje onoga ko ga nosi. i još nešto – ta ružičasta memorijska pena nastavila je da postoji i kada ju je solange skinula… polako vratila se onome što je bila na početku…
lepota br. 2
(opet negde tamo između umetnosti i mode)
lepota koja dolazi iz daleka, iz kine. slike i haljine. želim ih sve. i slike. i haljine. umetnik je lu jian jun. rođen 1960. u godini gladi i nemaštine. imao je bolno, tužno detinjstvo, spas je tražio i našao u slikanju. dečak je postao i profesor slikanja, na shandong academy.  slika simetrične slike tih zagonetnih, usamljenih žena. one sede, a haljine šušte. šušte… na putu svile.
吕建军
lu jian jun 
lepota br. 3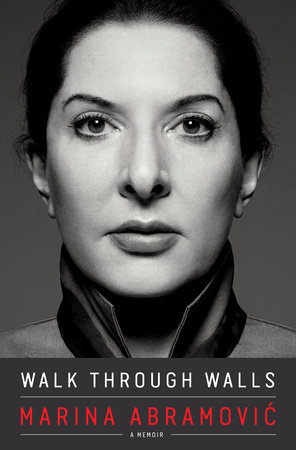 marina abramović. konačno je na srpski prevedena njena knjiga "prolazim kroz zidove". pročitah  je u dahu. na str. 187. marina piše:
"otišla sam u yamamotovu prodavnicu i kupila fantastičan komplet: crne pantalone, asimetričan sako i belu košulju kojoj viri samo jedan vrh kragne. još posedujem taj komplet i mogu bilo kada da ga obučem – to je klasika. taj komplet doneo mi je otkrovenje. bio je toliko udoban i elegantan; u njemu sam se naprosto osećala. nisam mogla da poverujem u kojoj meri je izmenio moj stav prema najobičnijem hodanju ulicom. osećala sam da sam prelepa. "
u intervjuu za anOther magazine pominje opet mog omiljenog dizajnera:
would you describe fashion as a language and a discourse, as barthes did?
fashion plays an important role in all cultures and it is definitely a language. recently, i looked at the film wim wenders made about yohji yamamoto. he said that in the past if somebody went to sleep and put their clothes on a hanger, just by looking at the hanger you would know if the person is a cook, gardener, artist, writer etc. the clothes exactly described the profession. now it's not like that anymore. fashion makes the language, so that you can be whatever you want.